Senior judge seeks clarity on ward of court placement orders after Brexit
---

---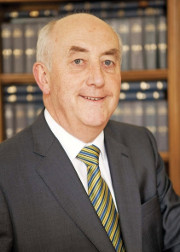 A senior judge has sought clarity from the HSE on whether the legal status of wards of court placed in the UK will change after Brexit.
Mr Justice Peter Kelly, president of the High Court, said during a hearing yesterday that it would be "disastrous" if placement orders lapsed after 31 January, The Irish Times reports.
He made the remarks during an application for the continued secure care detention of a vulnerable young woman pending her being made a ward of court.
Barry O'Donnell SC, representing the HSE, had raised the possibility of the woman being placed in a specialised unit in the UK.
He said he believed there was a mechanism allowing for placement orders to continue after Brexit, but would seek further clarification.