Seven judges nominated for appointment to Court of Appeal
---

---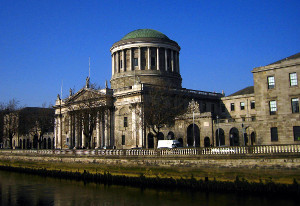 Seven judges have been nominated by Government for appointment to the enlarged Court of Appeal.
Legislation to increase the number of ordinary judges in the Court of Appeal from nine to 15 was approved by the Oireachtas in July.
High Court judges Mr Justice Seamus Noonan, Mr Justice Robert Haughton, Ms Justice Úna Ní Raifeartaigh and Ms Justice Mary Faherty will be elevated to the appeal court, as well as barristers Ann Power SC, Brian Murray SC and Maurice Collins SC.
Mr Collins will not join the bench until after Mr Justice Michael Peart's expected retirement on Saturday 26 October.
The nominations will now go to President Michael D. Higgins for approval.
The increase in the number of Court of Appeal judges, less than five years after its establishment, aims to reduce the current 22-month waiting time for civil cases.
The appointment of six new judges will enable the president of the court to manage the civil list by convening additional courts to prioritise the hearing of the remaining appeals transferred from the Supreme Court in 2014, while at the same time bringing forward appeals which are on the priority list.
The president will also be able to bring forward appeals which are otherwise currently listed for hearing as far ahead as April 2021.
The justice minister will review the situation regarding judicial numbers in the Court of Appeal in consultation with the president of the court in two years.