Sexual offending experts call for investigation into courthouse abuse of rape victim
---

---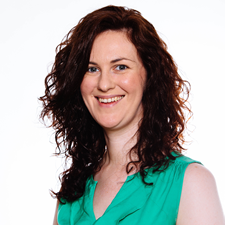 Sexual offending experts have called on gardaí to investigate reported abuse and threats aimed at a rape victim in court yesterday.
Two men were yesterday jailed for seven years for raping a woman who blacked out after drinking at a house party in Co Leitrim in 2017.
According to reports, supporters of the two men shouted at the woman after the sentencing hearing, with one allegedly shouting "you're going to pay for this".
The reported abuse took place within the Courts of Criminal Justice in Dublin after the court had adjourned and the judge had left the courtroom.
Dr Susan Leahy, author of Sexual Offending in Ireland: Laws, Procedures and Punishment, told Irish Legal News that the incident should be "investigated as potential intimidation of the victim".
Clíona Saidléar, executive director of the Rape Crisis Network Ireland, has similarly told The Irish Times that gardaí should investigate the incident to show it is "willing and able to protect survivors who come forward in this manner".
Commenting on the incident, Dr Leahy said: "It is important to note that the public are excluded from rape trials in Ireland. This is an important difference between Ireland and other jurisdictions where the public are permitted to attend these trials.
"This is a protection which should be retained in Irish law as it maximises protection for complainants in court.
"The incident which was reported yesterday is more challenging as I believe it occurred after a sentence hearing when the judge had retired and the court was no longer in session.
"What is important in this context is that such behaviour is condemned and investigated as potential intimidation of the victim. This is necessary not only for this victim but also to reassure other victims that such behaviour will not be tolerated."
Speaking to RTÉ, Noeline Blackwell, chief executive of Dublin Rape Crisis Centre, called for additional protections to be implemented to prevent similar incidents in or near courthouses.