Sheena Grattan BL and Margarita Sloane to deliver first Women in Law lecture
---

---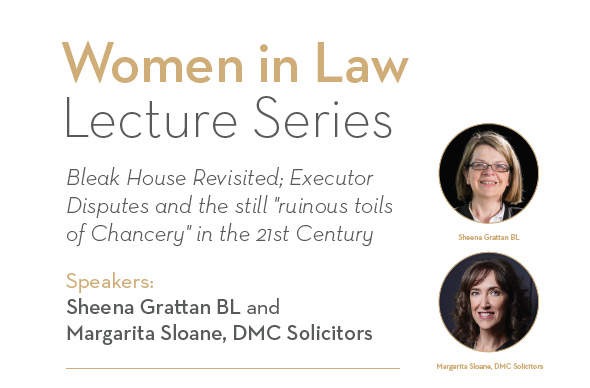 Barrister Sheena Grattan and solicitor Margarita Sloane are set to deliver the first in a new series of Belfast lectures on Women in Law.
The first in the series of events, organised by The Bar of Northern Ireland, will take place at the Inn of Court next Friday 29 March, 12.30pm to 2pm.
Ms Grattan and Ms Sloane, a wills and estates specialist at Donaldson McConnell & Co Solicitors, will speak on "Bleak House Revisited; Executor Disputes and the still 'ruinous toils of Chancery' in the 21st Century".
The event will qualify for one CPD point.
More information is available from the event poster and advance registration is required via an email to events@barlibrary.com.