Shoosmiths moves to larger premises in Belfast ahead of expansion
---

---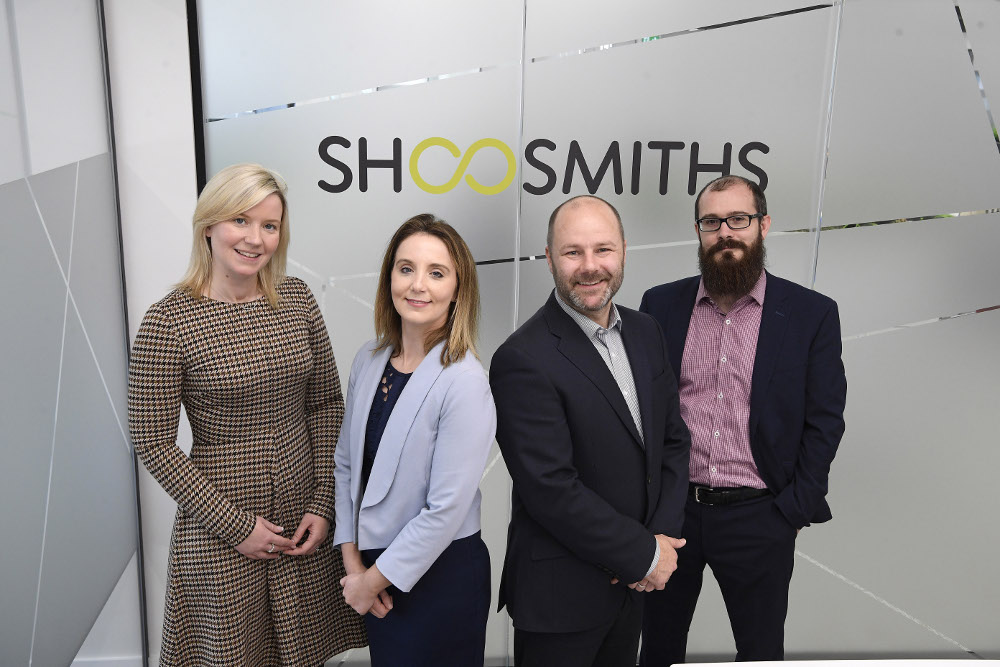 UK law firm Shoosmiths has moved to larger premises in Belfast in anticipation of further growth in the Northern Ireland legal market.
The new office on East Bridge Street, in the heart of Belfast's legal district, is a contemporary refurbished Grade A office building covering 6,620 sq ft with a 410 sq ft terrace and seven meeting rooms.
Head of office Jason Byrne said: "The firm as a whole has an ambitious growth strategy, and the Belfast office has its own role to play in delivering on that vision.
"Since Shoosmiths entered the Northern Irish market we have been primarily focused on recoveries and commercial financial services, but two recent real estate partners have seen us move into new territory to expand our legal services.
"This is just the tip of the iceberg and these offices will give us a springboard to attract further talent across all of our divisions."
Mr Byrne added: "These long-awaited new premises really are a watershed moment for the Belfast teams. We have all worked tremendously hard and been extremely patient to finally have an office befitting the Shoosmiths brand and we can't wait to show it off to friends, clients and colleagues alike."
Shoosmiths has operated in Belfast since December 2016, when it merged with local firm McManus Kearney. The move into the Northern Ireland market was client-driven, in line with the firm's strategy of providing a UK-wide service.