Snap poll suggests lawyers believe Mr Justice Woulfe should resign
---

---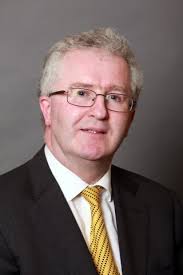 Sympathy in legal ranks for the predicament of embattled Supreme Court judge Mr Justice Séamus Woulfe would appear to be ebbing, with a snap Irish Legal News poll finding most respondents now believe he should resign in light of golfgate.
Sixty-three per cent of the 243 readers who took part in yesterday's ILN survey – which attracted responses from barristers, solicitors, law students and legal academics – said the judge should go.
Barristers and solicitors were virtually on the same page as each other. Among the 97 barrister respondents, 59 per cent said Mr Justice Woulfe should resign; among the 79 solicitor respondents, 58 per cent agreed.
---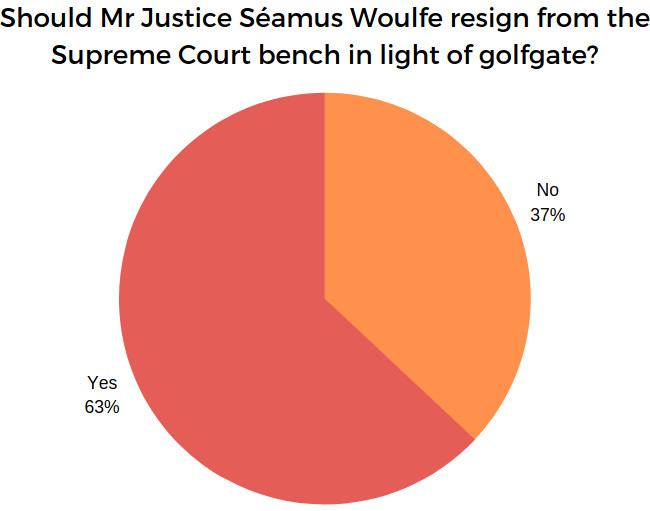 ---
The results are unwelcome news for Mr Justice Woulfe ahead of his meeting with Chief Justice Frank Clarke next Tuesday, which has been postponed twice, firstly for personal reasons and secondly on medical grounds.
The meeting comes in the wake of last week's report by former chief justice Susan Denham, who concluded that Mr Justice Woulfe should not have attended a controversial Oireachtas Golf Society dinner.
She said that he had failed to consider "the advisability of the attendance by a member of the Supreme Court at a celebratory dinner, in a hotel in a public place, at a time of pandemic".
However, Ms Justice Denham said his resignation from the bench over the matter would be "unjust and disproportionate" and the Chief Justice could instead "deal with this matter by way of informal resolution".