Solicitor John Finucane to 'put legal career on hold' as he takes up Lord Mayor of Belfast role
---

---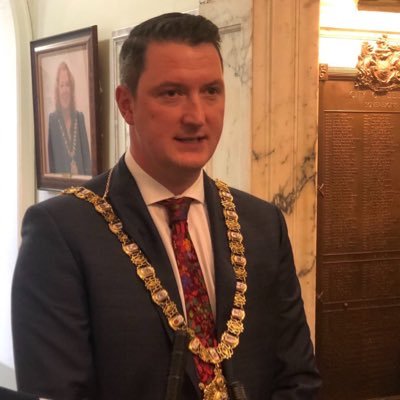 Belfast solicitor John Finucane, son of murdered human rights lawyer Pat Finucane, will put his legal career on hold for a year as he serves as Lord Mayor of Belfast, according to reports.
Mr Finucane, a partner at Finucane Toner Solicitors, will continue to be involved in a small number of cases, including boxer Carl Frampton's dispute with former manager Barry McGuigan, BBC News reports.
The lawyer was elected to Belfast City Council earlier this month as a Sinn Féin candidate in the Castle District Electoral Area, and his party nominated him for the top post last week.
Mr Finucane, alongside other members of his family, has long campaigned for the UK Government to hold an inquiry into his father's 1989 murder amid allegations of British security forces colluding with loyalist paramilitaries.
Ex-Prime Minister David Cameron previously acknowledged "shocking levels of collusion" after the UK Government published the results of a review conducted by Sir Desmond de Silva in 2012, but cut campaigners have rejected that review as a "sham" that fell short of a full public inquiry.
Addressing councillors last night, Mr Finucane said: "I want to pay thanks to the Sinn Féin group for nominating me as their candidate in what is a hugely significant and important civic position in this great city.
"I also want to thank my family for their support and guidance throughout my life. Tonight is a special night for them and, of course, for me.
"And of course never far from my thoughts, more so on a night like tonight, is my father Pat. I know my dad would be proud tonight as my entire family are, as am I, of the position being elected Mayor of Belfast places me in."