Solicitor Simon Murphy joins Legal Services Regulatory Authority
---
---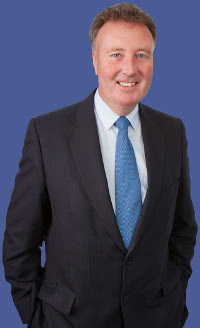 Cork solicitor Simon Murphy has been appointed to the Legal Services Regulatory Authority (LSRA).
Mr Murphy's appointment and the reappointment of four other members was approved by the Oireachtas this week.
The LSRA is formed from nominees of 10 named organisations approved by ministers, the Dáil and the Seanad.
Mr Murphy, a partner at JRAP O'Meara LLP, is one of two members nominated by the Law Society of Ireland.
The reappointed members are Eileen Barrington SC, nominated by the King's Inns; Angela Black, nominated by the Citizens Information Board; Joan Crawford, nominated by the Legal Aid Board; and LSRA chairperson Dr Don Thornhill, nominated by the Higher Education Authority.
Dr Thornhill said: "The Authority members bring significant practical, academic and legal experience and expertise to the Authority as it continues with its challenging work programme in fulfilment of its statutory mandate to regulate the provision of legal services and ensure the maintenance and improvement of standards in the provision of such services and promoting and protecting the public interest including those of consumers."