Supreme Court: High Court and Court of Appeal overturned in catastrophic injuries at birth case
---

---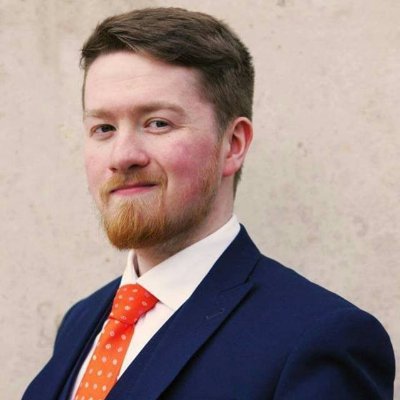 The Supreme Court has overturned the judgments of the High Court and Court of Appeal in an action taken by a 25-year-old man for catastrophic injuries allegedly suffered in the circumstances of his birth.
Background
Lorraine Mangan, was admitted to Mount Carmel Hospital on 28 December 1994 due to pre-term rupture of the membranes. She was admitted to hospital several times in the preceding weeks due to abnormal bleeding. She underwent an emergency C-section performed by consultant obstetrician Dr Julian Dockeray.
Andrew Mangan was born, on 11 January 1995, at 30 weeks. Immediately after birth he received suction and was transferred to the Special Care Baby Unit under Dr Brian Denham's management. He received ventilation for several days, and was discharged on 20 January. He was diagnosed at nine months with cerebral palsy.
In 2012, he underwent spinal surgery for severe scoliosis. He suffers severe visual impairment, has very limited speech, is quadriplegic, and requires constant care. Suing by his mother, he brought proceedings against Dr Dockeray, seeking damages for the catastrophic injuries suffered. Dr Dockeray is now retired and took no active role in proceedings.
The personal injuries summons against Dr Denham had a basis in Dr Dockeray's affidavits. Following advice from counsel, it was decided that the only route by which the Congregation's information could be obtained was via discovery. Until that information was at hand there was little point in seeking expert advice as to what specific allegations of negligence could be pleaded against Dr Denham and the Congregation.
In 2016, Mr Mangan successfully applied to Mr Justice Anthony Barr to join Dr Denham, and the Congregation of the Little Company of Mary (the Congregation), trading as Mount Carmel Hospital as defendants. They in turn successfully applied to Mr Justice Donald Binchy to have the claims against them dismissed. He struck out the claims for failing to disclose a reasonable cause of action pursuant to Ord.19 r.28 RSC.
This was upheld on appeal. Mr Justice Brian McGovern said expert opinion was necessary in professional negligence actions (Reidy v National Maternity Hospital [1997] IEHC 143, Greene v Triangle Developments & Anor [2008] IEHC 52, Gallagher v Letterkenny General Hospital & Ors [2017] IEHC 212).
Mr Mangan appealed to the Supreme Court.
Supreme Court
Counsel for Mr Mangan said if Dr Dockeray is successful with his defence, such could leave Mr Mangan without any defendant or claim. Noting O'Toole v Heavey [1993] 2 IR 544, counsel said this would be highly unjust, particularly if the trial court ended up assigning responsibility to Dr Denham or the Congregation. Only limited reference should be made to the facts on an application such as this (Keohane v Hynes & anor [2014] IESC 66).
While a reasonable basis must exist to initiate professional negligence proceedings, an expert report may or may not be necessary before issuing a summons, depending on circumstances (Deasy v Health Service Executive (Court of Appeal, Ryan P. and Irvine J., 8 May 2017, Flynn v Bon Secours Health Systems [2014] IEHC 87).
Counsel said, on delay, that the court should balance all considerations. The onus, counsel said, lay with the defendants to establish that there was inordinate and inexcusable delay. Counsel referred to the principles in Primor plc v Stokes Kennedy Crowley [1996] 3 IR 459, Anglo Irish Beef Processors Ltd v Montgomery [2002] 3 IR 510, and McNamee v Boyce [2017] IESC.
Counsel for Dr Denham accepted that the court should take Mr Mangan's case at its highest, analogous to an application for a non-suit (Murphy v Callanan [2013] IESC 30). He said the Court of Appeal had so done. Counsel cited Mr Justice Frank Clarke's observation in Moorview Developments Ltd v First Active plc [2009] IEHC 214 that "Where expert evidence does not stand up, even on a prima facie basis, to scrutiny, then it follows that it would have been unsafe to allow a case dependent on such expert evidence" to go to trial. Counsel said that Mr Mangan had not submitted any evidence, and the case sought to be made was in reliance on Dr Dockeray's evidence.
Counsel said that where there was inordinate and inexcusable delay, the balance of justice lay in favour of dismissing the proceedings (Primor, and O'Domhnaill v Merrick [1984] IR 151). He urged the judges to dismiss the appeal.
The Congregation argued, on Ord.19 r.28 RSC, that the pleadings lacked clarity and precision, requirements identified by Mr Justice John MacMenamin in Tracey v Minister for Justice [2018] IESC 45. Counsel argued that that a dismissal pursuant to Ord.19 r.28 and a dismissal for abuse of process pursuant to the court's inherent jurisdiction are intertwined, as an action that does not disclose a reasonable cause of action in its pleadings is bound to fail, and therefore an abuse of process
Counsel cited McBrearty v North Western Health Board [2010] IESC, wherein Mr Justice Hugh Geoghegan noted the effect of a lack of indemnity on doctors in that case, before dismissing the plaintiff's claim against them pursuant to the court's inherent jurisdiction. English authorities were cited, that a delay-based prejudice to an institution's financial interests is enough to allow a court to dismiss the proceedings (Antcliffe v Gloucester Health Authority [1992] 1 WLR 1044, Gascoine v Haringey Health Authority [1992] PIQR 416)
Mr Justice William McKechnie said Ord.19 r.27 (appropriate where part of a pleading is sought to be excised) is "quite distinct" from Ord.19 r.28. Rule 28 is directed to the entirety of the pleadings (Aer Rianta CPT v Ryanair [2004] 1 IR 506). Rule 27 had no application in this case.
The judge said that the resolution of Ord.19 r.28 motions is "quite particular." It must be determined solely by reference to the pleadings, as described in Ord.125 r.1 RSC (only what is stated in the originating summons, statement of claim, defence, counter-claim, reply, petition or answer).
In McCabe v Harding Investments Ltd [1984] ILRM 105, where it was claimed that the proceedings were frivolous and vexatious, Chief Justice Thomas O'Higgins pointed out that for the rule to apply, any potential vexation needed to be prima facie. Mr Justice Declan Costello's judgment in DK v King [1994] 1 IR 166 (reaffirmed in Jeffrey v Minister for Justice [2019] IESC 27) stated that r.28 is confined to situations where the text of the summons or statement of claim discloses no reasonable cause of action or that the action is frivolous or vexatious. The rule is exclusively pleadings based.
An "obvious but significant consequence" is that an examination of the underlying evidence, said to exist in support of the allegations of negligence, is not conducted, in contrast to a situation where the inherent jurisdiction of the court is invoked (Barry v Buckley [1981] 1 IR 306, Salthill Properties Ltd. v Royal Bank of Scotland Plc [2009] IEHC 207). The judges noted the decision of Ms Justice Marie Baker in Wilkinson v Ardbrook Homes Limited [2016] IEHC 434 that if there is a possibility that the case could possibly succeed it ought not to be dismissed.
The court said that the dicta of Chief Justice Liam Hamilton in Primor is, as described by McMahon and Binchy, the "locus classicus", in this area. He had held that the delay complained of must be both inordinate and inexcusable (to be proved by the moving party). Where established, the balance of justice test applies; does it favour the continuation or termination of proceedings? The individual circumstances of every case and the conduct of each party feeds into this assessment (Dowd v Kerry County Council [1970] IR 27, Rainsford v Limerick Corporation [1995] 2 ILRM 561).
Conclusion
Mr Justice McKechnie held the pleadings do not fail to disclose a cause of action against Dr Denham and the Congregation. Further, it was not a just application of the court's inherent jurisdiction to strike out Mr Mangan's claim. While the timeframe in this case appears quite stark, Mr Justice McKechnie said this had to be assessed in the circumstances of the case. He said Dr Denham is protected by the Medical Protection Society, and no specific prejudice arose. The defendants had not established that there was inordinate and inexcusable delay.
© Irish Legal News Ltd 2020