Teenagers who killed Ana Kriégel become youngest convicted murderers in Ireland
---

---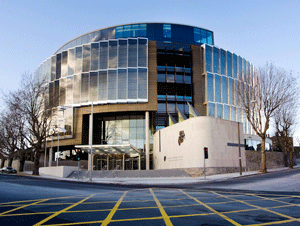 Two 14-year-old boys have become the youngest convicted murderers in the history of the State after being found guilty of the murder of 14-year-old Ana Kriégel.
The two boys were aged 13 at the time of the murder and are known only as Boy A and Boy B due to their age.
Following a seven-week trial at the Central Criminal Court in Dublin, a jury of eight men and four women found the boys guilty of murder. Boy A was also found guilty of Ana's aggravated sexual assault in a manner that involved serious violence to her.
The trial heard evidence that Ana's blood was found on a "ghoulish mask" that the prosecution maintained Boy A had worn at the scene, which had "jagged teeth" and "simulated blood" around the mouth.
Pathology evidence showed Ana suffered a "very violent death" and had "fought for her life". She died from blunt force trauma to the head or compression of the neck, while there were bruises, abrasions and scratches to her "entire body".
Mr Justice Paul McDermott yesterday thanked jurors for their attention in what he said was a "very difficult trial". He exempted them from further jury service for life.
The trial has been adjourned until 15 July to allow for probation, psychiatric and school reports to be submitted.
Both boys have been remanded to Oberstown Detention Centre until that date.
Additional reporting by Eoin Reynolds, Ireland International News Agency Ltd.