Three convictions to date under Ireland's sex buyer ban
---

---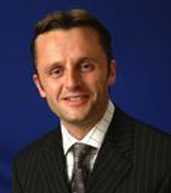 Only three people have been convicted of buying sex under legislation commenced nearly three years ago, according to a new report on the law.
Family lawyer Dr Geoffrey Shannon has produced an interim report on the implementation of the Criminal Law (Sexual Offences) Act 2017 for a working group of stake-holders.
There are 13 people currently pending prosecution for buying sex according to the latest Garda figures dated July 2019, it notes.
As well as creating new offences, the 2017 Act increased penalties for brothel-keeping, which critics warned would impact sex workers who share premises for reasons such as safety.
The report states: "Legislation targeting the third party organisers of prostitution is vital, and laws against brothel keeping must be in place to act as a deterrent.
"However, there is a concern that women who are not themselves organising prostitution or profiting from the exploitation of the prostitution of others may have, on occasion, been targeted under this law."
In particular, it highlights a high-profile case in which two young Romanian woman, one of whom was pregnant, were convicted of brothel-keeping.
The report does not recommend a change in the law and instead suggests there is a "need to work with those enacting and implementing the legislation to ensure the exploiters are the target of criminal sanctions and those exploited are protected".