Three Maynooth students rewarded for results in Matheson funds law course
---

---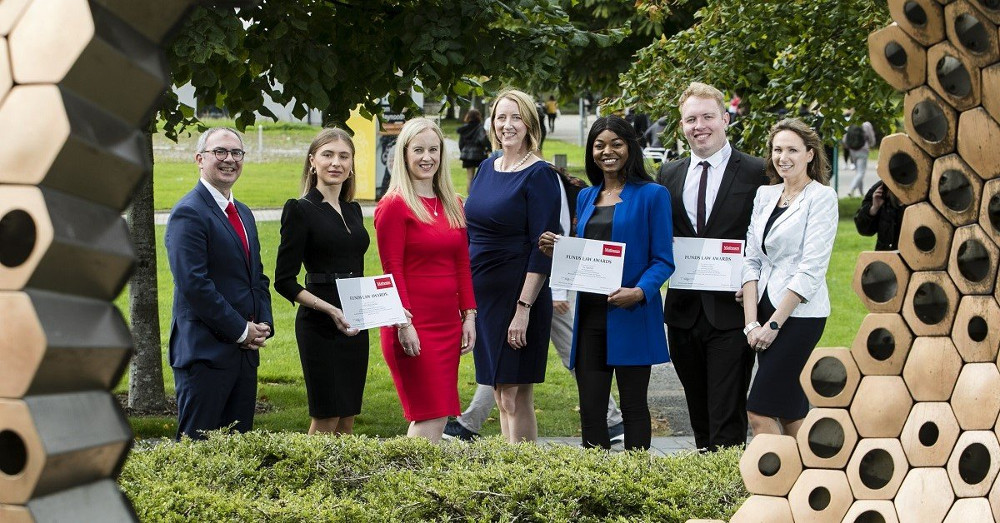 Three law students at Maynooth University have been awarded prizes for their contributions on the specialised funds law course delivered by Matheson as part of the LLM in international business law.
Tai Ogunde from Drogheda and Aidan Leahy from Mullingar have both been awarded a six-month internship in Matheson's asset management and investment funds department based on their results and a competitive interview process.
Sofia Vdovichenko from Dublin has been awarded a legal writing prize, having received the highest grade for her written assignment forming part of the course assessment.
Michael Jackson, managing partner at Matheson, said: "Education is the first step towards excellence. Matheson's collaboration with Maynooth University allows us to help expose the students on the course to an area of law in which Ireland continues to excel. It also allows us to introduce them to an internationally focused professional environment.
"We also benefit by learning how business can better interact with academia to produce the leaders of the future and by gaining a greater understanding of the factors which motivate today's excellent graduates."
Matheson first partnered with Maynooth University Department of Law in 2013 to deliver the first specialised funds law course to be taught at an Irish university. Each week, Maynooth LLM students leave the university campus to attend lectures in Matheson's offices.
Partner Liz Grace, who created and wrote the funds law course, said: "Six years on from writing the funds law course, I am absolutely delighted to see it go from strength to strength. It has been our great pleasure at Matheson to continue the collaboration with Professor Doherty and Maynooth University.
"Partnerships such as this between academia and industry are vital – in order to pass complex regulatory knowledge to our third level students - and to develop the skills base necessary to ensure Ireland's continued success in international financial services."
Professor Michael Doherty, head of Maynooth University Department of Law, added: "We are delighted to have continued our fantastic partnership with Matheson on this unique course. The experience gained by all the students, including the three award recipients, is invaluable.
"The innovative nature of the course is a model for what can be achieved when industry and academia engage in such a collaborative way, with benefits not only for those directly involved, but also for the wider economy, and the entire third level education system."