TLT recognised for commitment to diversity and inclusion
---

---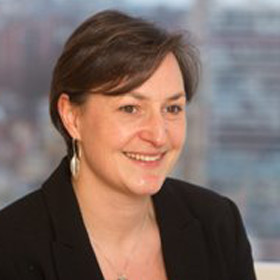 UK law firm TLT has been recognised for its commitment to diversity and inclusion in Northern Ireland.
The firm has achieved bronze accreditation from Diversity Mark NI, which seeks to address gender inequality in Northern Ireland.
Christine White, head of business at Diversity Mark, said: "TLT's application clearly met the standard for this accreditation with strong leadership and creative data-driven targets to assist them in building an inclusive workplace to benefit all employees."
Esther Smith, TLT's diversity and inclusion champion, said: "Taking part in initiatives such as the Women in Business Charter and Diversity Mark mean we can work toward common goals alongside other businesses that share our ambition for improvement.
"We're thrilled to have achieved the bronze accreditation with Diversity Mark NI and will strive for progress towards achieving reaccreditation next year, with the aim of applying for a silver award in 2022.
"We are continuing to drive change across the business, through our delivery of unconscious bias training, building on flexible working arrangements with tech-led solutions, supporting access to the legal profession through social mobility initiatives, and through the firm's Women's Network."