TLT to enter strategic alliance with Dutch firm Holla
---

---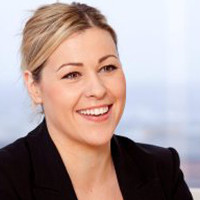 UK law firm TLT, which employs around 100 people in Belfast, has agreed an alliance with Dutch firm Holla.
TLT and Holla have a long history working together to support clients on a range of matters including complex disputes, employment, IP and corporate finance/M&A.
TLT head of international Chris Owen said: "Like TLT, Holla is an ambitious and growing firm in the Netherlands. We have great cross over in terms of approach, legal expertise and industry insight and a strong history working together to support our clients.
"With the Netherlands a key business location and gateway to the European Union post Brexit, we see crossborder work increasing. There are clear opportunities for our clients with a growing financial services sector, increasing investment in renewable energy generation as well as real estate, retail and logistics opportunities in mainland Europe amongst others."
Katharine Kimber, location head for TLT in Northern Ireland, said: "Although we are focused on the immediate challenges of the economic impact of the COVID pandemic, we are not standing still.
"We are ambitious for the future and how we continue to develop and deliver opportunities for our people and our clients; pushing forward with our international strategy is a critical part of that.
"Our alliance with Holla is the first step in our strategy to develop further our offer for clients as they look for more support from us internationally. That offer will be a closer alliance of like-minded firms across Europe, India and the US with a similar cultural fit and client-driven ambition to develop their crossborder offer."
Robert Gebel, managing partner at Holla, said: "The number of legal matters we work on that have an international aspect has grown significantly. Our alliance with TLT allows us to offer clients with cross-border legal issues a high quality and seamless service."