Toni Fitzgerald-Gunn: Asda's slogan is 'Save Money, Live Better' – but who is really saving?
---

---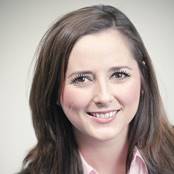 Toni Fitzgerald-Gunn, associate partner at Worthingtons Solicitors in Belfast, writes on the recent equal pay case involving supermarket Asda.

Long before the Equal Pay (NI) Act 1970 and since, equal pay has been of broad and current interest. Once more, a light is being shone on the alleged disparity of pay received by men and women working for one of the largest supermarkets in the UK, Asda.
It has been reported that approximately 30,000 mostly female employees working in the supermarkets have brought equal pay claims, comparing the pay that they receive with that of male employees working at the chain's depots as part of Asda's distribution operation, their argument being that the terms and conditions of the male workers in distribution doing work of equal value are superior to theirs in various respects; including principally hourly rates of pay, contractual allowances or bonuses and various aspects of working hours.
As part of its defence to the claims, Asda contended that: "Asda's distribution and retail sectors are fundamentally different. They have evolved over time; operate in different industries; have different objectives; are located in markedly different physical environments; demand different skill sets; are subject to varied regulation and, most importantly, have distinctly different functions." Ultimately, on this basis, Asda was of the view that the female claimants were not entitled to compare themselves with the male employees.
The Equality Act 2010 (which, notably, does not apply in this jurisdiction) gives some indication as to what factors may be relevant when assessing whether the work of a Claimant is of equal value to that of their alleged comparator. A Tribunal is required to consider the demands made on the employees "by reference to factors such as effort, skill and decision making".
At first instance, by way of a decision issued in October 2016, a Tribunal determined that the claimants in the Asda case could compare themselves to those employed in distribution. Asda appealed this decision to the Employment Appeal Tribunal (EAT), which agreed with the Tribunal's decision, so Asda appealed again to the Court of Appeal. Following a hearing in October 2018, that Court's highly anticipated decision was issued on 31 January 2019; being that the supermarket employees can compare their roles to the higher paid distribution staff.
Whilst identifying an appropriate comparator for the purposes of pursuing an equal pay case is the first of many hurdles to overcome for a claimant to succeed in their claim, the recent decision would allow thousands of Asda employees, and potentially employees in other supermarket chains, to bring equal pay claims; and, if ultimately successful, some of the claimants would be entitled to arrears of pay going back years. It is said that it could potentially cost the supermarket industry billions if such claims are pursued and determined to be well founded.
Whilst the employees may have won this battle, the war is far from over. What is next to be determined is whether the work of the claimants and those of their comparators are actually of equal value (which normally involves the appointment of an independent assessor), and if so, whether the difference in pay received by both is due to a material factor other than the difference of sex.
Equal pay claims are notoriously complex and protracted; and ultimately, whilst employers should take note and ensure that they are not at risk of similar allegations by conducting their own equal pay audits, litigation of this nature is definitely a marathon, not a sprint.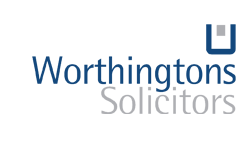 Toni Fitzgerald-Gunn is an associate partner specialising in employment and discrimination law at Worthingtons Solicitors in Belfast.