Tuam's 180-year-old courthouse to be demolished rather than refurbished
---

---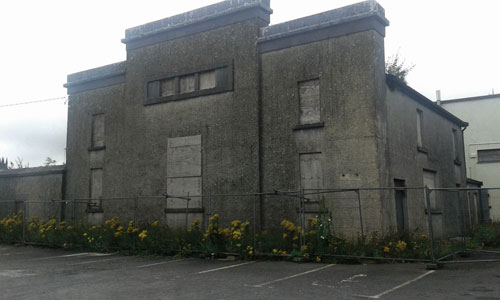 The 180-year-old courthouse building in Tuam will be demolished and replaced rather than refurbished, Courts Service officials have confirmed.
The courthouse, which dates back to the 1840s, was closed in 2005 after health and safety concerns were raised, leading to the relocation of court sittings to various other venues.
Tuam is one of the locations set to benefit from new and refurbished courthouses under the Government's National Development Plan 2018-2027.
However, Cllr Andrew Reddington, who represents Tuam on Galway County Council, has been told by officials that the existing building will have to be replaced, the Connacht Tribune reports.
In a letter to Cllr Reddington, the Department of Justice said: "The Courts Service has informed me that an old courthouse building in Tuam has not been used for many years. It is in poor condition and could not be refurbished to meet the needs of a modern courthouse.
"The Courts Service is considering to provide a new courthouse on the site of the old courthouse and an adjoining site, already acquired by the Courts Service."
The existing building is a protected structure and local politicians had previously welcomed plans to maintain the building.
Ciarán Cannon, TD for Galway East, described the courthouse last September as "an important heritage structure" and "part of Tuam's heritage-scape for 180 years".