Tughans welcomes 13 new members of staff in Belfast
---

---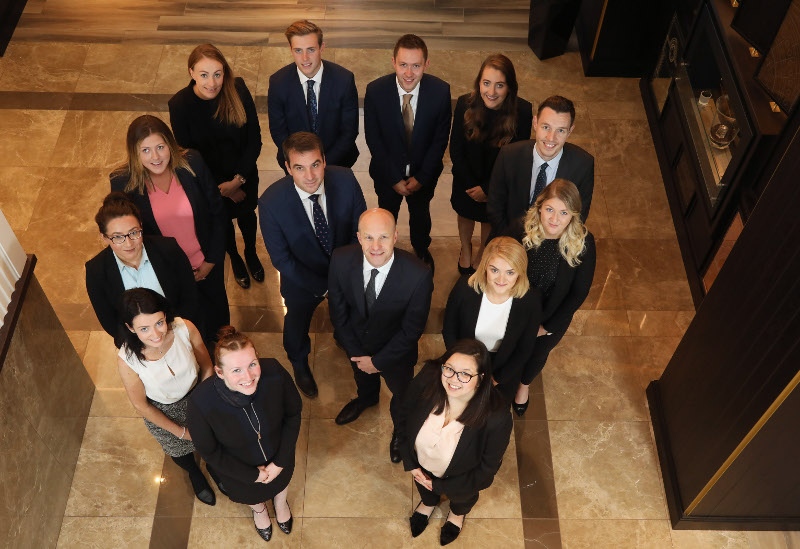 Belfast-based commercial firm Tughans has announced the expansion of its legal team with the appointment of 13 new members of staff.
Graham Ord has been appointed a director in the private client department, which also welcomes Abigail Cairnduff as a paralegal.
Cassie McCormick, Aimee Craig, Brendan Donnelly and Maria Walsh have been appointed as associate solicitors in the corporate department.
The insurance litigation department welcomes Ashley Montgomery as a compliance executive and Grace Burns as a paralegal, while Karen McKenna takes up the position of management accountant.
Patrick Brown, managing partner at Tughans, said: "2018 has been extremely strong for the firm in terms of corporate transactions, building on last year's performance which saw us continue our first-place ranking as Northern Ireland's leading legal advisor in the annual Experian report.
"To ensure we consistently provide service excellence to our clients we need to have the right people with the right experience in place, which this latest recruitment drive has helped us deliver."
The firm has also taken on Jonathan Ross, Jonathan Burden, Aoife Quinn and Orla Drayne as trainees for the year.
Mr Brown said: "Our firm is focused on developing high quality talent and our dedicated trainee programme helps us deliver this.
"These highly talented and ambitious trainees bring a fresh perspective and energy to the firm which will ultimately benefit our clients."