UK could be taken to European Court of Human Rights over failure to legislate on Widowed Parent's Allowance
---

---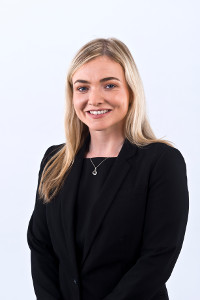 Belfast solicitor Laura Banks has warned that the UK government could be brought to the European Court of Human Rights (ECtHR) over its failure to legislate following a landmark ruling on Widowed Parent's Allowance.
Ms Banks acted for Siobhan McLaughlin in the case, which was heard by the UK Supreme Court on its first-ever sitting in Belfast last summer and led to a ruling that the legislation underpinning the benefit discriminates against families on the basis of their marital or birth status.
Under section 39A of the Social Security Contributions and Benefits (Northern Ireland) Act 1992, the widowed parent can only claim the allowance if he or she was married to or the civil partner of the deceased.
A year on from the Supreme Court ruling, the legislation has yet to be updated, which Ms Banks told BBC News is "unacceptable".
Asked if the issue could be taken to the European court, she said: "We would like to think the government would act on this, but absolutely, if there is no progress we will have to consider other options."
Ms Banks, of Francis Hanna & Co Solicitors, will speak about the case at the TEDxStormont event which is taking place at the Parliament Buildings tomorrow.
Alison Penny, director of the Childhood Bereavement Network, said: "We intervened in Siobhan McLaughlin's case last year because we didn't think it was fair that grieving children were losing out on support because their parents hadn't got married.
"We were delighted when the Supreme Court ruled that the Government's restrictive criteria for Widowed Parent's Allowance were incompatible with human rights law. We never dreamed that a year on, the Government would still be dragging its heels rather than putting things right.
"We urge the Government to amend legislation as quickly as possible, and to clarify the position for those parents who were previously deemed ineligible because of their marital status. The longer the delay, the longer that thousands of grieving children and their parents are trapped in limbo."