Wilson Nesbitt becomes first NI firm to obtain Briefed GDPR certification
---

---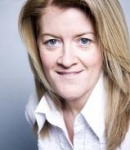 Wilson Nesbitt has become the first law firm in Northern Ireland to achieve a certification in GDPR from compliance specialists Briefed.
The certification process involved an in-depth audit of the firm's information governance and accountability, and the policies, procedures and controls in place to ensure compliant sharing of personal data.
The firm said it is "confident that the audit and review process has strengthened and improved our understanding of the GDPR risks that we as a legal firm face, and has resulted in improved implementation of GDPR policies and procedures throughout the firm".
Partner Lenore Rice said: "The partners and entire team at Wilson Nesbitt are proud to have the distinction of being the first law firm in Northern Ireland to attain this independent accreditation in respect of GDPR.
"Our clients and staff can be assured we have made GDPR compliance a priority having devoted significant resources towards this accomplishment. Many thanks to Orlagh and her team at Briefed for their professional guidance and advices throughout the accreditation process."
Orlagh Kelly, barrister and managing director of Briefed, added: "Congratulations to Wilson Nesbitt on being the first Northern Irish law firm to achieve a GDPR Certification.
"This achievement is evidence that Wilson Nesbitt take the responsibility of protecting their client's personal information and right to privacy extremely seriously, and is very well deserved. Well done to all involved."