Young barristers address A-level students at Methody law conference
---

---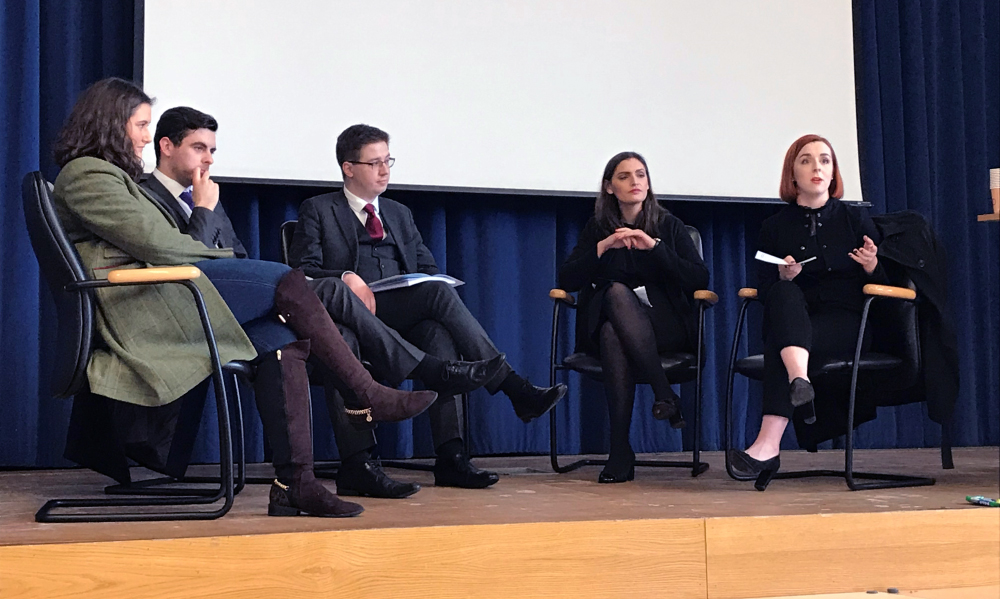 Young barristers addressed A-level students in Belfast this month on the challenges they've faced while training and working as barristers.
Five members of the Young Bar Association (YBA) took part in a panel discussion at the 28th Annual Inter-Schools Sixth Form Law Conference hosted by Methodist College Belfast (MCB).
The conference, sponsored by Belfast firm Cleaver Fulton Rankin and The Bar of Northern Ireland, aims to give school students from across Northern Ireland an insight into studying law at university.
Speakers at the conference included a range of lawyers and academics from Northern Ireland and further afield, such as Professor Peter Cumper from the University of Leicester.
The Young Bar Association panel included James Toal, chair of the association, and barristers Eoghan McCarthy, Jessica Wolseley and Jenny Cunningham, as well as trainee barrister Sarah Minford, who is currently training at the Institute of Professional Legal Studies (IPLS).
Mr Toal told Irish Legal News: "Many of our members attended this conference when we were A-level students ourselves, so it was great for us to be able to share our experiences from the other side, for the benefit of the next generation of potential lawyers.
"We were delighted to share the programme with a number of esteemed colleagues from the Bar, solicitors' profession and judiciary.
"Five of our members, ranging from trainee barrister to three years' call, spoke to the students and answered questions to help demystify the Bar and the process of becoming a barrister.
"We were able to relay to the students both the virtues and the pitfalls of self-employed practice, our experiences in training and on pupillage, and tell them why practice at the Bar is a job like no other."
He added: "I hope that we were able to assist these enthusiastic students in making some important decisions as they prepare their applications to study at university."
The Bar's education and training officer Gillian McGaughey, who also attended the conference, said: "The conference and the law fair provide vital insights into life as a barrister in Northern Ireland. It was a pleasure to meet so many students eager to pursue a career at the Bar.
"The Bar is committed to promoting awareness about the profession through events such as this and work experience opportunities for aspiring barristers."