High Court: Solicitor struck off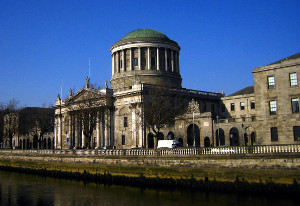 Earlier this month, Ms Justice Mary Irvine, President of the High Court, made an order striking a solicitor from the Roll of Solicitors. The judgment has now been published.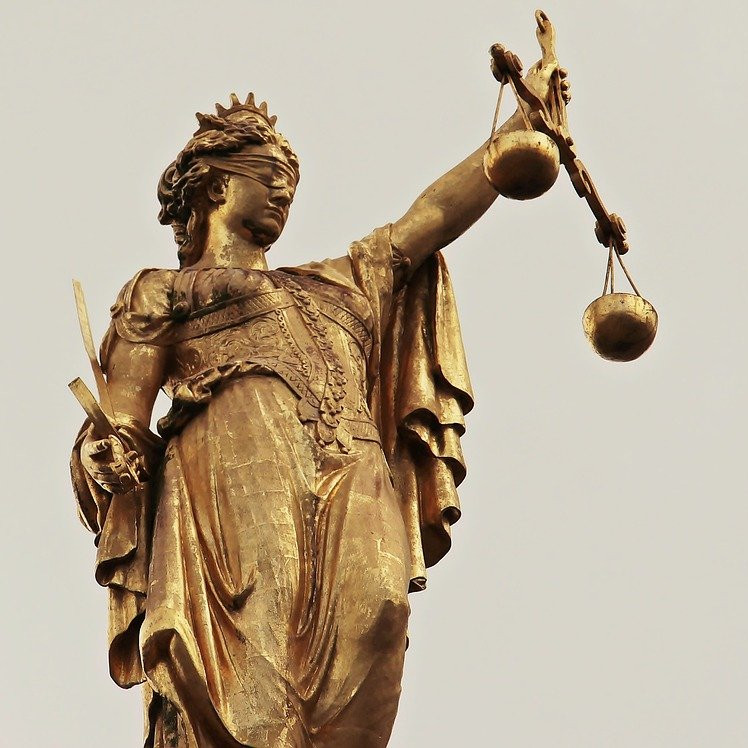 About this case:
Citation:

[2020] IEHC 581

Judgment:

Court:

High Court

Judge:

Ms Justice Mary C. Irvine
Background
Kathleen Doocey was enrolled as a solicitor in 2014, and carried on practice as KM Doocey Solicitors in Belmullet, Co. Mayo. In July 2019, the Solicitors Disciplinary Tribunal heard a complaint against her, arising from an inspection of her accounts initiated by the Law Society. She made admissions in relation to numerous allegations of misconduct and also admitted that they constituted misconduct. There were 24 findings of financial irregularities in breach of obligations under the Solicitors Acts and Solicitors Accounts Regulations. These included allowing a deficient in excess of €169,000 to arise on her client account, in addition to carrying out a significant number of irregular transactions whereby she moved funds between client and business accounts and between client ledgers to conceal shortfalls as they arose. The Tribunal decided that it would not recommend that the respondent be struck off but rather that her practising certificate would be issued subject to certain conditions.
The Law Society of Ireland brought a High Court application pursuant to the Solicitors (Amendment) Act 1960 s.7(3)(c) (as substituted by the Solicitors (Amendment) Act 1994 s.17 and as amended by the Solicitors (Amendment) Act 2002 s.9), urging the court not to follow the recommendations of the Tribunal. It sought the striking off of her name from the Roll of Solicitors, and an order that she pay €10,000 to the compensation fund, €1500 as a contribution to the whole of the costs of the Law Society, and the costs of the application.
In support of its application, the Law Society relied upon the decision of the Supreme Court in Re Burke [2001] 4 IR 445, in which it was stated that if public confidence in the solicitors' profession is to be maintained, any abuse of that trust must inevitably have serious consequences for the solicitor concerned.
The Law Society noted that Ms Doocey herself proposed that she should only be able to practice in circumstances where she would not have any independent control over or access to either her clients' or her office's money. The Society maintained this was at odds with the fundamental attributes of trustworthiness required of a solicitor.
The Law Society relied upon Law Society v Enright [2016] IEHC 151, Law Society v Herlihy [2017] IEHC 122, Law Society v Coleman [2020] IEHC 381 and Law Society v Carroll [2016] 1 IR 676, which make clear that only persons who have integrity, probity and trustworthiness can be admitted to the solicitors' profession. The Society argued that a strike off order was necessary to mark the seriousness of the case, to maintain public trust and protect the reputation of the profession.
Ms Doocey submitted that the court should not depart from the conditions recommended by the Tribunal. She said the conditions proposed by the Tribunal are a significant sanction insofar as the would place a significant limitation on her ability to practice. She submitted that she was not untrustworthy and that the issues which arose in her practice were as a result of her chaotic and incompetent approach towards the finances of her clients and her practice.
The judge noted that while the views of the Tribunal and the Law Society carry considerable weight, the court itself is obliged to embark upon an examination of the issues arising and after due consideration declare its own position. As made clear by Mr Justice William McKechnie in Carroll, in cases of proven dishonesty, the sanction of dismissal will be a frontline consideration. He considered the characteristics expected of a person seeking to be admitted to the Roll of Solicitors, stating that "'fit and proper' combines two broad elements, fitness and properness. Both, whilst complimentary, are intended to convey different requirements and to cover different aspects of a person's overall suitability for the solicitors' profession."
Mr Justice Peter Kelly stated in Herlihy that where dishonesty is established on the part of a solicitor, then no matter how strong the mitigation is, a strike off will almost invariably follow. Such a strict approach follows from the importance of the public trust in the solicitors' profession. In Coleman, Mr Justice Garrett Simons said that in cases of dishonesty, rather than negligence or carelessness, difficult personal circumstances (including serious health issues affecting close family members) do not ameliorate the gravity of the misconduct. Such circumstances might, at best, provide context for the misconduct.
In Bolton v Law Society [1994] 2 All ER 486, Sir Thomas Bingham MR (as he then was) analysed some aspects of the range of conduct which might call for regulatory intervention in respect of a solicitor. Ms Justice Irvine said that "Every solicitor and all intending solicitors should take time to engage with it."
The judge rejected, as unsustainable, Ms Doocey's submissions. In "borrowing from Peter to pay Paul", she engaged in a serious departure from the Solicitors Accounts Regulations 2014. This was, the judge opined, "hardly the type of conduct to be expected of someone who, as Bingham M.R. observed must be capable of being 'trusted to the ends of the earth'."
The judge said that she was "deeply concerned" that Ms Doocey sought to minimise the seriousness by stating that no client suffered any financial loss. The judge said that while this may be factually correct, such an approach was "one which demonstrates a complete lack of understanding concerning her obligations to her client, her profession and the administration of justice. And this in itself is a persuasive factor in assessing her fitness to practice and bears heavily on my assessment."
Although Ms Doocey was in practice since 2014, she had yet to make an income tax return. All of her VAT returns for 2017 and 2018, and part of 2019, are in arrears. This, the judge said, showed that Ms Doocey has failed to meet her obligations to Revenue.
Conclusion
Ms Justice Irvine said that a strike off was necessary to discourage other solicitors who might be tempted to emulate this conduct. She said that it was "all too inviting" for a solicitor who has fallen on hard times to think that there would be nothing wrong in borrowing money to "tide them over." This is forbidden, for good reason, by the Solicitors Accounts Regulations.