Mr Justice Woulfe's meeting with Chief Justice cancelled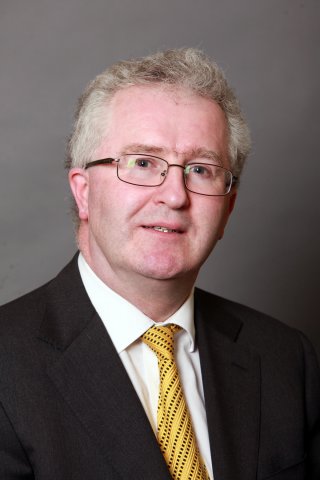 Mr Justice Séamus Woulfe's thrice-postponed meeting with Chief Justice Frank Clarke to discuss the Denham report has been called off for medical reasons.
The Supreme Court judge and former Attorney General was due to meet the Chief Justice to discuss the findings of former chief justice Susan Denham, who concluded that he should not have attended a controversial Oireachtas Golf Society dinner.
She said that he had failed to consider "the advisability of the attendance by a member of the Supreme Court at a celebratory dinner, in a hotel in a public place, at a time of pandemic".
However, Ms Justice Denham said his resignation from the bench over the matter would be "unjust and disproportionate" and the Chief Justice could instead "deal with this matter by way of informal resolution".
Mr Justice Woulfe's meeting with Chief Justice Clarke was originally scheduled for last Monday 5 October, but the judge sought a postponement the previous night for "personal reasons".
The meeting had been rearranged for Friday 9 October, but was then pushed back to Tuesday 13 October following a request for further postponement on medical grounds, and then again to yesterday.
In a statement yesterday afternoon, a spokesperson for Chief Justice Clarke said: "The Chief Justice was due to meet with Mr Justice Woulfe this afternoon. However, earlier today the Chief Justice received correspondence on behalf of Mr Justice Woulfe.
"While it is important for the Chief Justice to respect the confidentiality and privacy of Mr Justice Woulfe, the correspondence did enclose a cogent medical report to the effect that he is not in a position to take part in the resolution process at this time. Accordingly, it was necessary to cancel the meeting.
"The Chief Justice is committed to bringing the process to a conclusion as early as it is possible and appropriate to do so."