3rd Jean Monnet Summer School: "The EU and Human Rights in a Time of Crisis"
---

---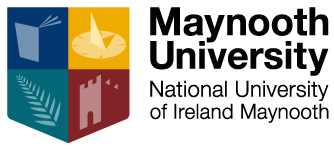 22-29 June 2019
Maynooth University Department of Law, in cooperation with the Maynooth Centre for European and Eurasian Studies, is pleased to announce the 3rd international Jean Monnet Summer School "The EU and Human Rights in a Time of Crisis", coordinated by Dr. Delia Ferri & Prof. John O'Brennan.
The 3rd edition of the Summer school focuses on "Vulnerability and Human Rights in the European Union". It will examine EU legislation and policy whose inherent rationale is to counteract structural inequalities. It will discuss different EU measures aimed to combat the discrimination, prejudice and stigmatisation, as well as social disadvantage and material deprivation experienced by certain groups of persons such as people belonging to minorities, Roma and Travellers, migrants, people with disabilities, LGBTI people. Building on the current academic debate on the concept of vulnerability itself, the summer school will reflect on how the EU can best act to remove structures that sustain or create vulnerability, allowing everybody to enjoy all their human rights to the full.
The Summer School is characterized by a combination of different teaching strategies and activities to accommodate different kinds of learning styles and personalities, with attention to students with disabilities and non-native English speakers. Transversal skills, including the ability to critique, analyse and problem-solve, will be fostered through class discussions and debates, within the context of a structured and supportive learning environment.
The summer school is part of the Jean Monnet Module "EU External Relations in Time of Crisis" (574714-EPP-1-2016-1-IE-EPPJMO-MODULE) co-funded under the Erasmus+ programme.
More information, the full programme and application form available at: https://www.maynoothuniversity.ie/international/short-term-programmes/eu-law-summer-school/jean-monnet-summer-school
Follow us on https://www.facebook.com/MUjeanmonnet and https://twitter.com/mujeanmonnet?lang=en

---

---