Apprentice Solicitor
---

---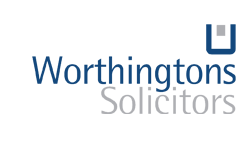 Worthingtons Solicitors intends to appoint an Apprentice Solicitor in conjunction with the apprenticeship programme.
For the purpose of this recruitment the Apprenticeship programme shall mean the solicitor training programme run in Northern Ireland by the Institute of Professional Legal Studies at Queen's University Belfast commencing in late 2021.
Candidates must apply by submitting a CV to be received by 12 noon on the closing date of Thursday 1 July 2021.
CVs should be returned by e-mail to kathryn@worthingtonslaw.co.uk before the deadline above.
For further information, please contact Kathryn Bedwell on 028 9043 4015.
---

---