Attorney General John Larkin to serve as temporary High Court judge
---

---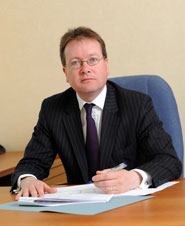 Northern Ireland's Attorney General John Larkin QC has been sworn in as a temporary High Court judge.
The appointment follows that of six other barristers who have taken up positions on the bench while continuing their work at the Bar.
Mr Larkin, whose term as chief legal adviser to the Northern Ireland Executive began in 2010 and was recently renewed until June 2020, is the first law officer to sit on the bench.
The Lord Chief Justice, Sir Declan Morgan, has pledged to manage any potential conflicts of interest, The Irish News reports.