Mr Justice Colton to preside over historical institutional abuse redress scheme
---

---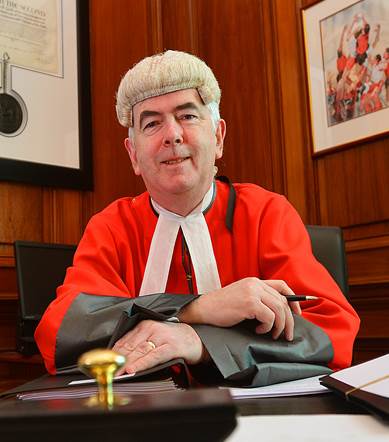 Mr Justice Adrian Colton will be appointed as president of the new Historical Institutional Abuse Redress Board, the Lord Chief Justice has announced.
The redress board, established by legislation fast-tracked through Westminster before it dissolved, will be responsible for receiving and processing applications for, and ordering payments of, compensation to victims and survivors of historical institutional abuse.
The establishment of the board fulfils one of the 2017 recommendations of the Historical Institutional Abuse Inquiry chaired by the late High Court judge Sir Anthony Hart.
In a statement, Mr Justice Colton said: "I am honoured to be asked by the Lord Chief Justice to be the President of the Historical Institutional Abuse Redress Board to implement recommendations made by my esteemed friend and colleague Sir Anthony Hart.
"I have been advised by the head of the civil service, David Sterling, that the Executive Office is committed to taking the necessary steps including the appointment of the non-judicial members of the Board and the establishment of administrative arrangements for the compensation scheme so that I may start this very important work.
"The many victims of historical institutional abuse in Northern Ireland deserve redress and I will do everything I can to ensure they receive compensation as quickly as possible."