Philip Lee named law firm of the year at Irish Law Awards 2019
---

---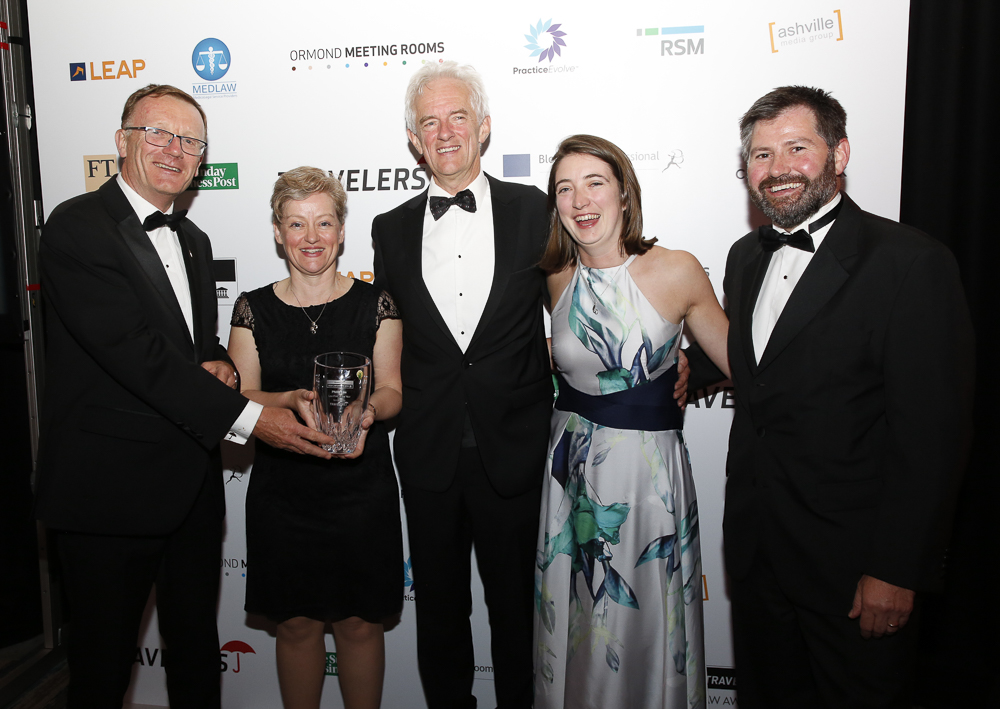 Dublin firm Philip Lee was named law firm of the year at the eighth annual black tie gala Travelers Irish Law Awards.
Over 100 law firms, legal practitioners and in-house legal teams attended the 2019 awards at the Clayton Hotel on Burlington Road, hosted by Newstalk's Ivan Yates.
The awards set out to identify, commend and honour excellence and achievement in Irish law.
The "Law Firm of the Year" award, sponsored by Travelers, was awarded to Philip Lee in recognition of its status as one of Ireland's fastest-growing commercial law firms with offices in London, San Francisco and Brussels.
This year's "Lifetime Achievement Award", sponsored by RSM, was presented to Ms Justice Catherine McGuinness in recognition of her remarkable contribution to the legal profession in Ireland over the last 40 years.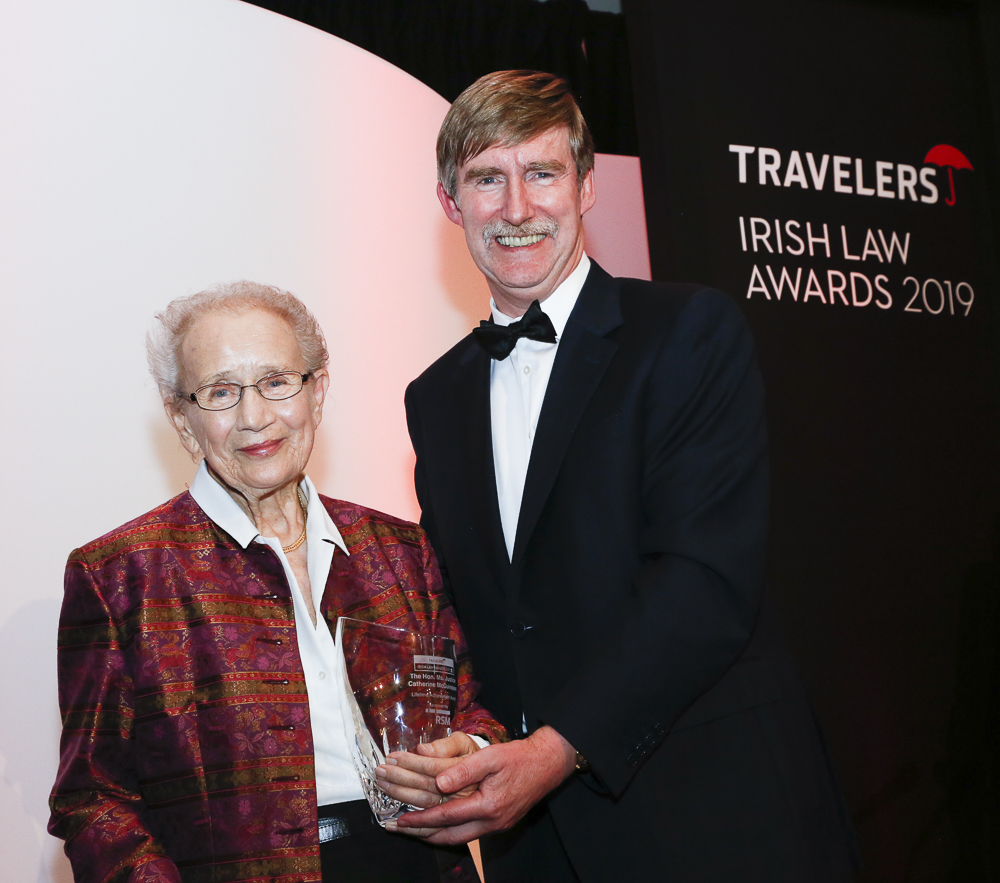 In this year's awards, new categories included "Diversity & Inclusion Law Firm of the Year"; "Personal Injury/Medical Negligence Law Firm/Lawyer of the Year", sponsored by MedLaw; and "Pro Bono/Community Law Firm/Lawyer of the Year", which was awarded to the Public Interest Law Alliance (PILA), a project of FLAC.
Beauchamps were presented with the "Corporate/Commercial Law Team/Lawyer of the Year" award sponsored by Courtsdesk, while Tracey Solicitors brought home the award for "Excellence in Client Services" sponsored by Ormond Meeting Rooms.
The distinguished title of "Lawyer of the Year" was awarded to Sinead Lucey, managing solicitor at FLAC.
The practice of Dublin solicitor Richard Grogan, a regular contributor to Irish Legal News, won in the "Law Firm Innovation" category sponsored by PracticeEvolve.
The full list of winners is available from the Irish Law Awards website.
Philip Lee, managing partner at the firm which shares his name, said: "I am immensely proud of our people and the firm we have built. Winning Law Firm of the Year 2019 is a significant acknowledgement of the hard work and dedication I see every day in the office.
"Our lawyers are ranked as top tier experts in their fields. They use their expertise to shape society and make a difference. By working with some of the most interesting organisations from both the private and public sector, we can attract brilliant people and grow our practice areas.
"I look forward to continuing to grow the firm with my fellow partners long into the future."
Katherine O'Riordan, event director, said: "The Irish Law Awards has become a huge success over the past eight years. The event has grown exponentially and this year we are delighted to have the support of Travelers Insurance in recognizing excellence within the legal sector. The standard this year was exceptionally high."